Omnichannel marketing has emerged as the solution to the growing pains that arise for pharmaceutical marketers as they strive to reach and engage customers. 
Faced with a challenging healthcare environment, as well as overwhelming, uncoordinated channel use and promotional waste, marketers are replacing multichannel marketing with omnichannel marketing to enable simultaneous orchestration, optimization and personalization across channels and multiple stakeholders.
Multichannel marketing was not the solution
Over the past 20 years, multichannel marketing had been evolving as a solution to the marketing challenges plaguing the pharmaceutical industry, but the success was limited. At first, multichannel marketing appeared to be a somewhat effective strategy as it enabled pharma marketers to activate multiple channels simultaneously.
However, despite the evolution and availability of new communication channels (email, digital, social, etc.), many companies were slow to adapt the approach to their existing but lacklustre customer engagement strategy. Instead, they mainly prioritized their field force. In many cases, this disconnect resulted in the development of commercial strategies in which personal and non-personal engagement, or multichannel marketing, were viewed as distinctly separate focus areas. Adding to the complexity was the implementation of strategies focused on other customer stakeholders, such as patients and payers, without incorporating or providing input that connected holistically with traditional healthcare provider strategies.
Ultimately, during the past two decades, multichannel marketing was based on siloed activations in separate channels with limited, if any, coordination or intersection across stakeholders.
Omnichannel marketing is evolving as a new promise
Today, omnichannel marketing is increasingly replacing multichannel marketing. Instead of the fragmented and siloed multichannel approach, omnichannel marketing employs the simultaneous orchestration and optimization of channels across personal, non-personal, and media, and addresses the integrated needs of multiple stakeholders – consumers/patients, healthcare professionals, and payers.
Bringing the channels and stakeholders together in a truly integrated manner is the pivotal shift required to break through today's noisy and crowded pharmaceutical marketplace.
Several key areas of marketing are transformed in the evolution from multichannel to omnichannel marketing.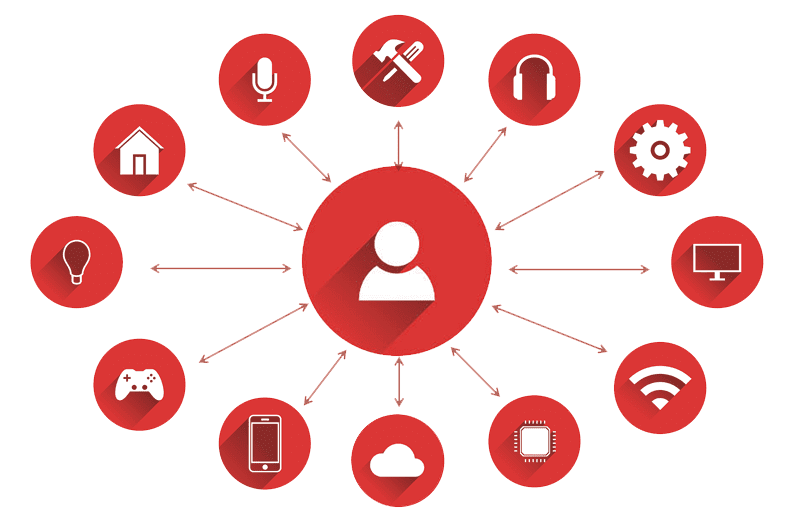 Key elements of omnichannel marketing
There are several elements required to develop and execute omnichannel marketing that enable the agility and speed of execution, and elevate the ability to connect and optimize communication across channels and audiences:
Turning promotion on or off: The omnichannel marketing approach will enable marketers to determine which promotional activities to dial-up and dial down, or turn off entirely based on evidence and data.
Advancing intersection of communication across audiences: New models of engagement between patients and physicians have been driven by the COVID-19 pandemic environment, with emphasis on the rise of virtual care and telemedicine.
Optimizing across channels and stakeholders: Traditionally, marketers might direct spending across a single or just a few channels, but not across all channels and/or customer stakeholders, which ultimately erodes fiscal optimization. Omnichannel marketing provides the opportunity to work with brands on a continuous optimization cycle throughout the life of a campaign.
Personalizing and targeting: Based on the increasing availability of data along with technology and analytics, marketers have the ability to get closer than ever to their customers in order to meet their expectations and satisfy their information needs.
Getting smarter with machine learning: The models and metrics traditionally applied by the pharma industry to measure marketing performance will need to be reassessed and modified to ensure measurement of simultaneous impact across channels and customers.  A lot of the old measurements were stagnant, and the focus was solely on ROI.  With advanced technologies (AI, ML, and NLP), omnichannel marketing can perform dynamic analytics and modelling, which will enable smarter campaigns.
Omnichannel marketing has the potential to improve the pharmaceutical customer experience by increasingly influencing the number and adherence of patients on therapy through integrated promotional efforts that engage them in their own healthcare journey. This promotional approach also will enhance the pharma organization's experience by enabling it to optimize spend as it efficiently navigates all relevant channels and stakeholders.